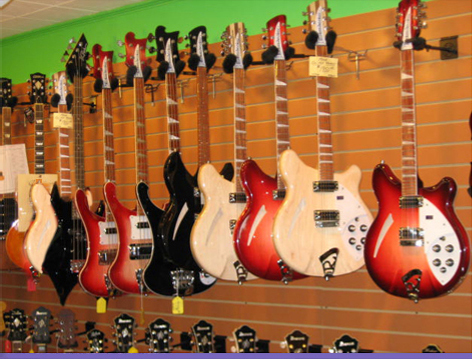 W

e offer a very unique selection of guitars to meet your budget. From student models to high end guitars, we have it all for you. Check out our Guitar makers links below for more details. See our full line of BC Rich Guitars.

A

coustic and electric guitars for beginners to advanced musicians.


We have one of the largest selections of guitars in New England!



From Rickenbacker guitars & basses to Ibanez, we carry them all. All at the best prices around. We have been selling all makes and models for over 30 years.

We also offer Guitar Lessons and music to help you master your instrument.

We have a terrific selection of acoustic and electric guitars, from beginners guitars to vintage classics.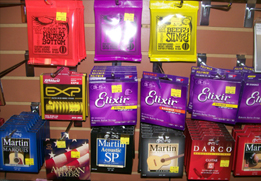 All of our guitars are protected in a humidity controlled environment and we don't allow our guitars to be abused.

We also offer a terrific selection of acoustic guitars for all levels. We regularly carry a variety of Crafter acoustics.

We carry D'Aquisto Guitars and guitars from the manufacturers below: